Description
Experience the Power of High THCa with 10DC's Premium Kush Mintz x Sherb Breath THCa Flower!
Introducing our Kush Mintz x Sherb Breath High THCa Hemp Flower, the premium choice for those in pursuit of the ultimate cannabis experience. We meticulously cultivate this hemp flower, ensuring exceptionally high THCa levels for a potent and unadulterated encounter with the plant's therapeutic benefits. Our High THCa Hemp Flower features a diverse range of strains, creating a symphony of flavors and aromas that will captivate your senses, making every session truly memorable.
Whether you're seeking relaxation, creativity, or relief from discomfort, our hemp flower delivers it all. With each bud, you can experience purity, potency, and versatility, unlocking the full potential of your well-being. Don't compromise on quality; choose our High THCa Hemp Flower today for an exceptional and elevated cannabis experience.
Here's why our THCa Hemp Flower stand out:
Purity at Its Best: Our THCa Flower boasts exceptional purity, cultivated with the utmost care to deliver a clean and unadulterated cannabis experience.
Unmatched Flavors: Smoking our THCa Flower promises a bold and flavorful experience, with each inhale delivering a rich and satisfying taste that enhances your cannabis journey.
Potent and Lab Tested: Our deep commitment to potency and product quality is evident through our rigorous third-party lab testing, which guarantees that every batch meets the highest standards for both potency and purity.
Trusted Quality: We meet and exceed industry standards and regulations to ensure your safety and peace of mind. We are committed to providing pure, reliable, and high-quality products without the top-shelf costs.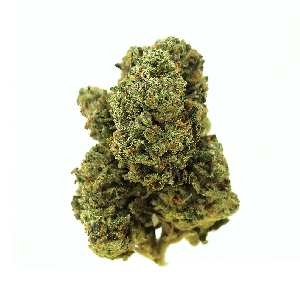 Key Features
Strain: Kush Mintz x Sherb Breath
Cannabinoid: THCa
Grown: Outdoor
Potency: 26% THCa | 0.29% Delta 9 THC | 0.07% THCVa | CBDa 0.05% | 0.16% CBG | 2.2% CBGa | 0.05% CBC | 28.6% Total Cannabinoids
Top Terpenes: Limonene, Caryophyllene, and Myrcene
Size Options: 7g, 14g, and 28g
Third-Party Lab Tested
< 0.3% Delta 9 THC
Packed with Integra Boost 2-way humidity control packs to maintain freshness.
Color, flavor, bud sizes and potency may vary from harvest to harvest. 
*This product is not approved by the FDA to treat, cure, or prevent any disease. Consult a doctor before taking this product. For use by adults 21 and older. Keep out of reach of children. Do not use if pregnant. Do not operate heavy machinery or drive a motor vehicle while under the influence. Consuming this product may result in a failed drug test.
About Kush Mintz x Sherb Breath
This hybrid offspring of Kush Mintz and Sherb Breath yields a captivating flavor profile, featuring a harmonious blend of mint, earth, and citrus notes. With each inhalation, users are greeted by a refreshing burst of cool mint, akin to a crisp breeze. The earthy undertones evoke a grounding sensation, reminiscent of a stroll through nature. Intertwined with these elements is a subtle citrus essence, adding a zesty and invigorating twist to the overall taste experience. This crossbreed delivers a well-rounded and delightful fusion of minty freshness, earthy richness, and citrus brightness, creating a memorable and satisfying cannabis flavor.
About THCa
THCa, short for tetrahydrocannabinolic acid, is a hidden gem within the cannabis plant deserving recognition for its remarkable potential. THCa serves as the raw, non-psychoactive precursor to THC and has been gaining attention for its anti-inflammatory and neuroprotective properties. This makes it a promising candidate for conditions like arthritis and neurodegenerative diseases. Furthermore, THCa shows potential in managing nausea and stimulating appetite, which is particularly valuable for individuals undergoing treatments such as chemotherapy.
While research is still in its early stages, it's advisable to consult with a healthcare professional if you have specific health concerns. In its raw form, THCa is non-psychoactive. However, when subjected to decarboxylation (heating), it can induce cerebral effects akin to Delta-9-THC, including euphoria, altered perception, and potential psychoactive experiences when consumed.
*All THCa products are hemp derived and contain less than 0.3% Delta 9 THC in compliance with the 2018 Farm Bill. Effects of THCa are user specific and results may vary. 10DC cannot guarantee specific effects or outcomes related to the use of THCa. Incorporating THCa into your wellness routine should be done at your own risk, with careful consideration of your personal health and well-being.
Additional Information
Suggested Use
Grind up a bud or two and add directly to pipe, bowl, or bong.
Roll ground THCa Flower into a joint or blunt.
The effects of THCa are user specific. Effects are not guaranteed and user discretion is advised